FASTEST QUOTES - CALL 877-761-7280.
FOR ONLINE QUOTES, SELECT THE QUOTE TYPE BELOW.
SAME-DAY QUOTES AND COVERAGE IN MOST CASES!
FLORIDA BUSINESS INSURANCE FOR EVERY SITUATION
Every Client Has Different Needs. We Recognize That, and Present Many Options!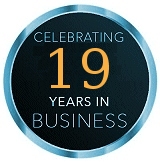 We Have Been Providing Insurance Services in Florida For Over 19 Years! We KNOW the Florida Insurance Markets. We Represent Over 60 Leading Insurance Companies For Auto, Home, Flood, Life and Commercial Insurance. We Shop Your Rates For the MOST COMPETITIVE RATES. Let Us Get You A Quote Today!